Great news!
The Wembley To Soweto Foundation will be collaborating with The Hospital Club in Covent Garden from September 2015 – September 2016.
We're all thrilled to be working alongside such a dynamic and pro-active group of people, and to mark the start of our journey together we will be exhibiting a selection of images taken by our young photographers over the past 5 years.
We will be joined by past and current students from all over the world and would be delighted if you could be with us for the Private View on August 20th.
For background information about WtoS, please see the Wembley to Soweto website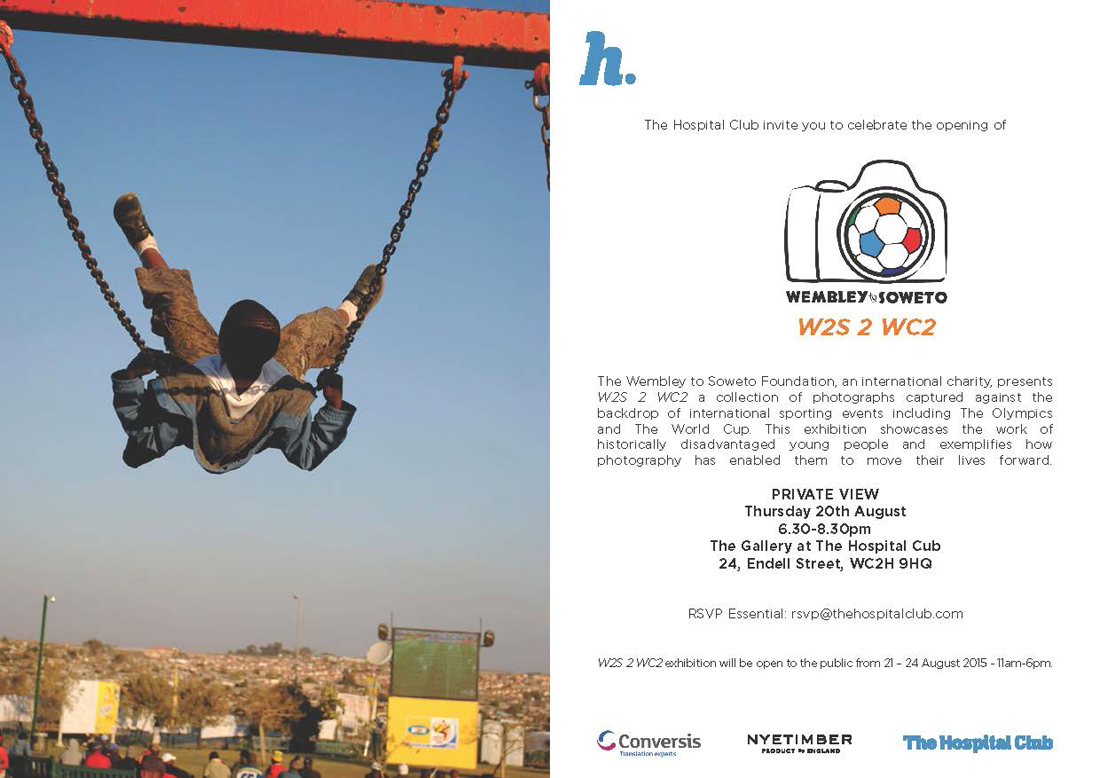 Tags: John Cole, John Cole photographer, photography, Wembley to Soweto